A better way to play
Har-Tru is a global tennis company with a 90-year history of innovation and excellence. We advise owners, builders, clubs, and sports professionals on the latest court technology, construction materials, and installation methods. Our goal is to provide you with the products, knowledge, and experience to help make and maintain the best courts in the world.
Everything you need, for any court you build
Clay courts, hard courts, hybrid surfaces: we manufacture and supply surfaces and equipment for every type of tennis court. Let us help you find what you need to make a great place to play.
Court Essentials
Our Most Popular Products
The of Tennis
Full Spring Ahead!
Find a Rep
Contact Us
Knowledgeable and friendly Har-Tru associates are always here to help.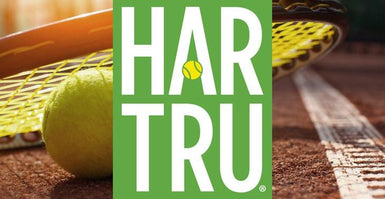 Featured Products
Maintenance Tools for a Beautiful Court
From rakes to rollers, find everything you need to make your court a great place to play.