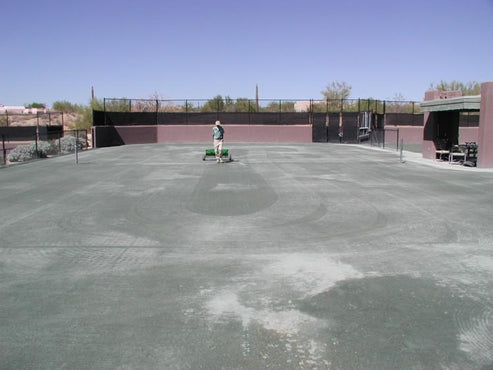 Playing on clay during the winter months is a real joy for thousands of tennis players. In south Florida, winters are mild enough to keep the clay in play while air structures and permanent buildings are a necessity in the northeast. Keeping the clay surface in top playing condition during this time can be a challenge however.
Given that some facilities in the northeast are booked from dawn until dusk and beyond, it is not surprising to see limited maintenance time available for the clay. Did you know the lack of winter rainfall on clay courts in south Florida can create a playing condition like the conditions found on indoor courts in the northeast?
If you maintain clay courts in south Florida or the northeast during the winter months, please consider attending the Har-Tru webinar, January 30, 2018 at 1:00 pm to learn more. In 20 minutes, we will review everything you need to know about the life-cycle of clay and techniques for keeping the courts in the best possible playing condition. We will discuss the life-cycle of clay, surface maintenance techniques, court maintenance tools, take questions, and follow up to help ensure your long-term success, beginning with a 15% discount coupon on select clay court maintenance tools just for attending this webinar. Join our mailing list today at
www.hartru.com
to receive the webinar registration link.